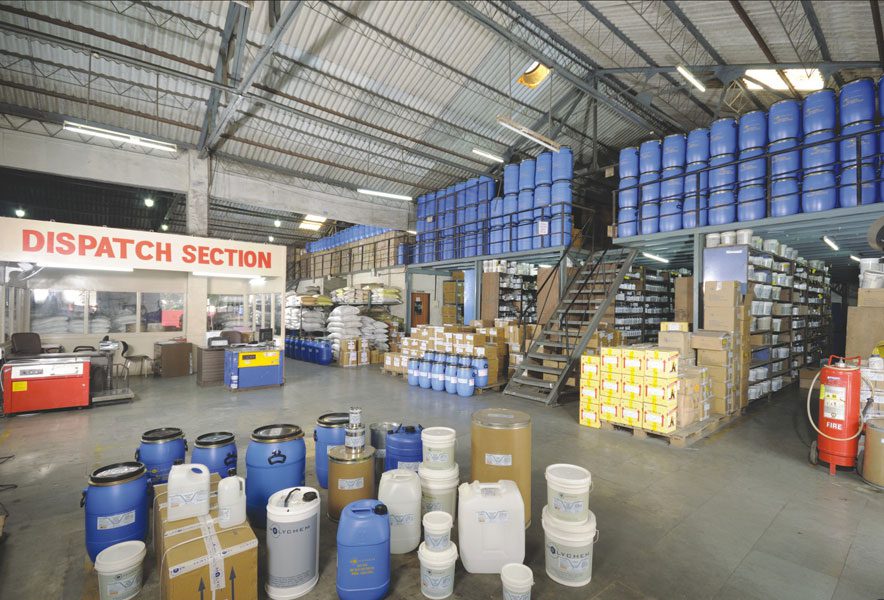 Manufacturers & Importers of Laboratory Reagents and Fine Chemicals, uses eresource ERP Bpro
Published On - June 11, 2020
Company: Molychem
Molychem is in the business of manufacture and imports of laboratory chemicals and intermediates in semi-bulk and bulk quantities. They are one of the leading manufacturers of HPLC, AR/GR and LR Grade Laboratory Reagents & Fine Chemicals.
Their Manufacturing Plant is Situated at Badlapur (65 Kms. From Mumbai). They have state-of-the-art plant and a well equipped Quality Assurance Laboratory. Molychem is known for its consistent Quality, Quick Service and Competitive Price. They also provide custom-synthesis to meet the needs of customers.
Molychem Association with eresource
Molychem was looking for such a solution which works as a single point solution for all their business departments and give clear visibility on the data. While searching, Molychem got connected to eresource and the journey of ERP solution was ended. They opted eresource ERP Bpro for their entire business processes.
Key Business Needs
Main concern was to have an integrated solution for all the departments
Elimination of duplicity of data entry
Reconciliation of data centrally
Time Saving solution
Provide visibility of Inventory Data
Replace manual records with Atomized system
Challenges Faced by Molychem
Molychem was majorly dependant on Manual records in case of factory operations whereas for Billing and Inventory was using Udyog Software. Tally was used for maintaining Finance & Accounts. They also have developed an portal where their customer's used to punch the orders which was again integrate with Udyog and Finally Udyog was integrated with Tally for Sales & Purchases. So the overall scenario was too messy. Data reconciliation, between multiple Software; was a time consuming task. Dependency & Maintenance of Manual records was not easy. Retrieving MIS data from manual records was just impossible.
eresource Bpro a Best Fit ERP system for Process Manufacturing
Eresource adopted a special approach while implementing the system for them as the system has been configured only with required modules such as Sales Order and Customer Relationship, Purchase and Supply Chain Management, Quality Control, Inventory & Material Management and Accounts & Finance Management. eresource ERP Bpro ERP system has been designed in such a way that it can be molded as per process and need of company like Molychem. The users of the system find it much easier to work with as they are relieved of work tension due to automation of every process.
Key Benefits Achieved by Molychem
Biggest benefit achieved by Molychem on implementing eresource ERP Bpro, Process Manufacturing Software was elimination of Multiple Systems. It was prime important factor for Molychem to have an easy data transfer and access facility across all functions of Business.