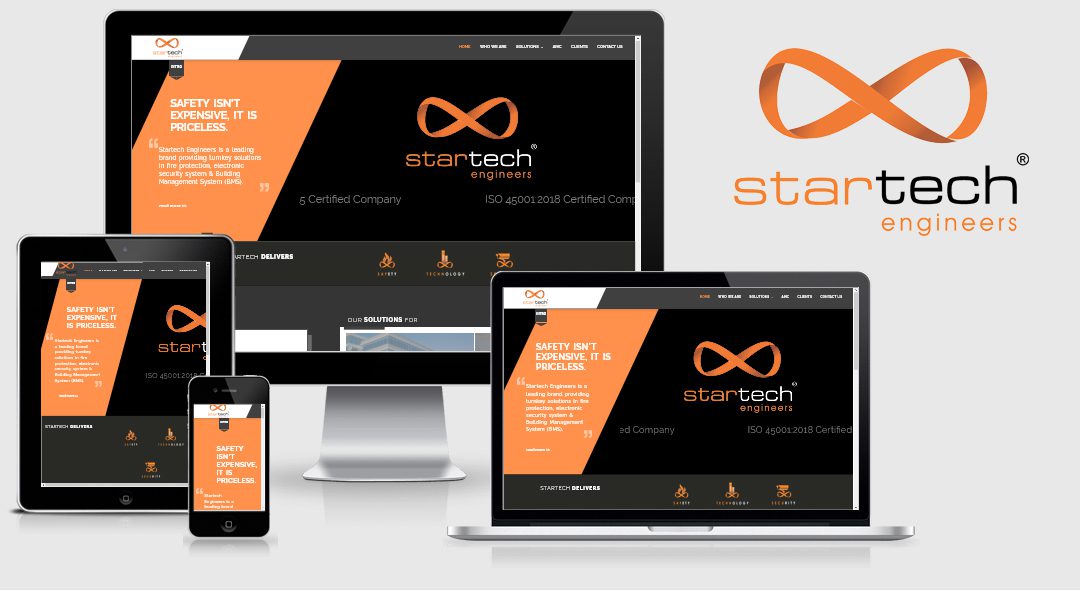 Leading Contracting company, Start Tech Engineers, Counts on eresource Nfra ERP
Published On - May 24, 2020
Company
Startech Engineers is a leading brand providing turnkey solutions in fire protection, electronic security system & Building Management System (BMS). The company has vast experience and reliability as they provide innovative, tailor-made, eco-friendly solutions to protect lives, property, assets and resources around the country. Startech has a proven track record of fulfilling and often exceeding customer expectations with its commitment to deliver projects on-time. The company is lead by Shri Jitu Mahnot – CEO and Mr. H. T. Solanki is there to support him as Commercial Manager.
Key Business Requirement of Startech
Startech was looking for ERP solution that would cater all their business requirement right from Managing the BOQ's.
The Software should also support estimating features built around the scope of each project, including subcontracting, equipment rental, site labor, project management and engineering needs.
Bid management features that should allow users to manage all elements of existing bids for any given project within a single interface.
They wanted provision to Budget every single cost element of the Project, including material cost, overheads, subcontractor cost, human resource timing, equipment and asset cost on actuals. Budget should be validated against each expense that is booked and manage variety of risk factors to their operation, both physical and financial.
Integrated Project Management tool was required.
Provision where users can subcontractor activity and accountability by segregate tasks and assign them to individual subcontractors, so everyone knows exactly what they're expected to do.  Also certification of subcontractor invoicing.
Ability to create and Track Progressive invoice as per terms and condition in the work order and variation order.
Startech Association with eresource
ERP system for a company like Startech was not an easy task because the business they are into. However the decision makers in the company have decided to implement an efficient ERP system that will not only make their work more easy and quick but also will give prompt support to their safety mission. It was after a number of evaluation of various ERP systems that the company has decided to go with eresource Nfra. Since its inception six years ago eresource is serving them with an ERP system that is agile, flexible and scalable that meets the company's required parameter.
Reasons for Choosing eresource ERP
First and foremost reason was, eresource had experience in implementing ERP solution for Contracting Business
eresource had trained and experienced subject Matter Experts in the Construction and Contracting domain.
eresource ERP product was Web and Mobile based giving them the ability to Manage even on-the-site activity from anywhere and at any time.
The product as per their requirements were available out-of-the-box with best Industry Practice.
eresource serves as an intelligent ERP system
Being in a business mode that is more sophisticated and complex, the ERP system we proved with the company philosophy, 'values and behind the scene processes define how we operate and deliver.' eresource Nfra ERP system gives an added advantage to the company operations by boosting their technical capabilities, innovation, and managing the intersection of audacious engineering with legendary self-perform capability. Definitely an ERP system like eresource leverages their ability to stay focused and deliver excellence, every time.
Key Benefits Achieved.
1. Automated administration increases productivity
2. Customer-oriented system takes centre stage to manage all activities
3. An efficient and economic ERP system for mid-sized businesses
4. Digital documentation management helps flawless working method.
5. Advantage of Web-based, Cloud-based application
6. Cell phone compatible business ERP solution
7. Work from anywhere, anytime advantage.
8. Systematically designed modules
9. Quick information data transfer
10. Increase your return on Investment
11. Gain operational excellence